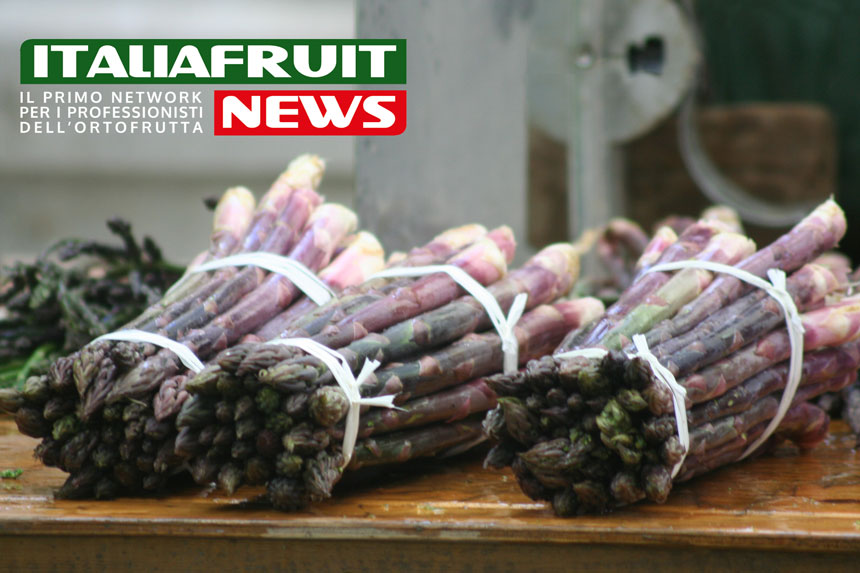 In the interview given to Lucia Caselli's 'virtual' microphones for ItaliaFruit News, we tell you more about our products, in particular about the purple asparagus, which is becoming increasingly well-known and widespread. The violet asparagus is a variety originating in Liguria, where it is known as Violetto d'Albenga. A niche product that increases its sales during the Easter period. For thirty years, this type of asparagus has also been cultivated by us, in Ospedaletto di Istriana, in the province of Treviso, on our Fantin farm.
Friday 15 April 2022

«Violet asparagus from Albenga, consumption is growing»
"The violet asparagus is becoming more and more well-known,' the owner Benvenuto Fantin told IFN. 'Production is not great because consumption is much lower than for green and white, but it is establishing itself in various markets, both local and outside our region".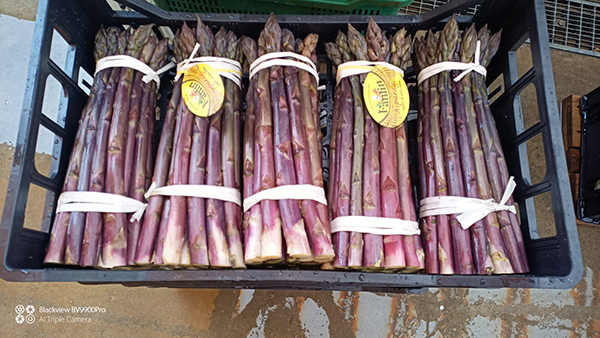 The fact that consumption is increasing, however, does not mean that customers are already familiar with it at the time of purchase: 'It is often necessary to explain to the consumer what purple asparagus is and how it should be cooked, because it cannot be used for the classic recipes that call for green asparagus'. And he emphasises: 'For this week, we hope that the market will be able to give us a good return in view of Easter, when consumption increases, but usually does not remain stable. The trend is that today and on the eve of Easter, prices rise to around 9/10 euro per kilogram, and a few days later they immediately fall back to around 5/6 euro per kg'. Fantin's asparagus, including purple asparagus, is absorbed by the markets in northern Italy and to a small extent also by the Ho.re.ca channel, direct home sales and the online shop dedicated to catering. Purple asparagus also arrives in restaurants in Japan, England and Sweden.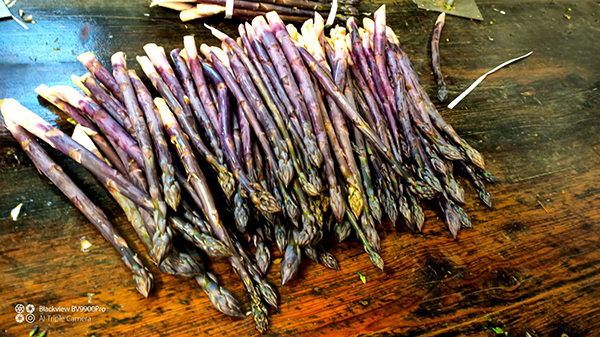 The full version can be found at this link: