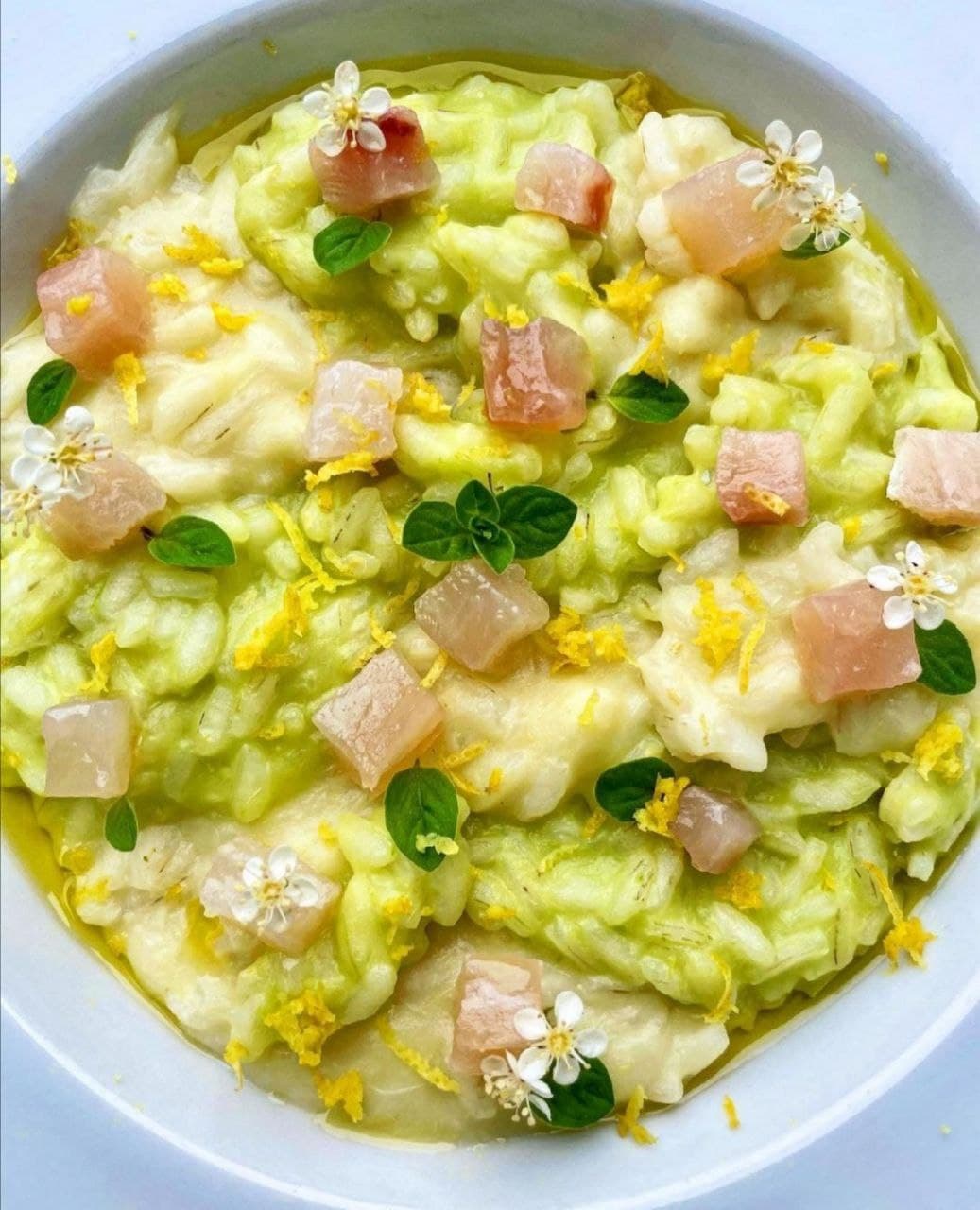 Thank you very much ilmiopiattoacolori for this first course idea! The double cream really brings out the flavour of our products!
.
Ingredients
Rice
Green and white asparagus PGI
Swordfish
Parmesan cheese to taste
EVO oil to taste
Salt and pepper to taste
.
Procedure
We prepare the swordfish: cut it into chunks, and marinate it with oil and salt and a few drops of lemon. We prepare the two creams by repeating the same procedure: Cut the asparagus stalks into chunks, fry the finely chopped onion in extra virgin olive oil in a frying pan, and when the onion is golden brown, add the asparagus stalks. Cover with a glass of water or vegetable stock, after about 15min they will be cooked, then remove them and put everything in the blender and blend. If necessary, add water until you obtain a smooth, lump-free cream. Adjust the salt. We prepare a simple vegetable stock, and start roasting and cooking the rice in two different pans. At 3/4 of the cooking time we add the creams and at the end of the cooking time we stir in a knob of butter. We serve by adding alternating ladles of risotto with the different creams, chunks of swordfish, a drizzle of raw oil, lemon zest and fresh rosemary!
Keep following us on the blog and on our social networks!