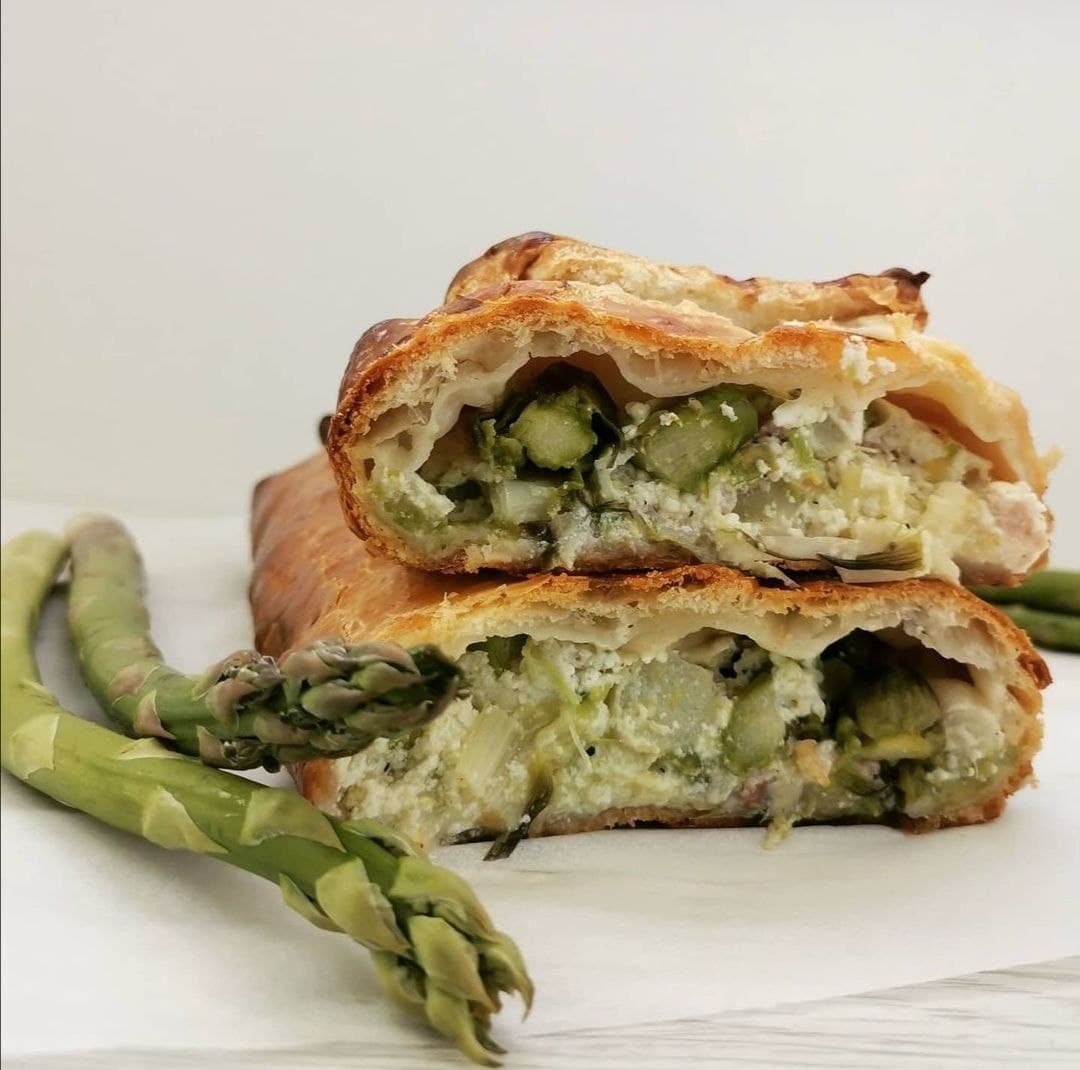 Another recipe, another influencer!
Thank you very mammachedolce for the very original idea. What are you waiting for? Get involved and try your hand at cooking your own asparagus fantasy roll and forward us photos of your delicacies.
.
Ingredients
A roll of puff pastry or if you prefer home-made puff pastry
PGI green and white asparagus
Cow's ricotta cheese 100g
Cooked ham 100g
Parmesan cheese to taste
Salt and pepper to taste
.
Procedure
Wash the asparagus, peel it and boil it in plenty of water. Cut them into small pieces. In the meantime, mix the ricotta cheese with salt and pepper and add cooked ham in strips, finally the asparagus and a little Parmesan cheese. Roll out the pastry sheet, add the mixture, close in a packet, prick the surface and sprinkle with beaten egg yolk. Bake in a preheated oven at 200 degrees for half an hour. Let cool and portion.
Keep following us on the blog and on our social networks!