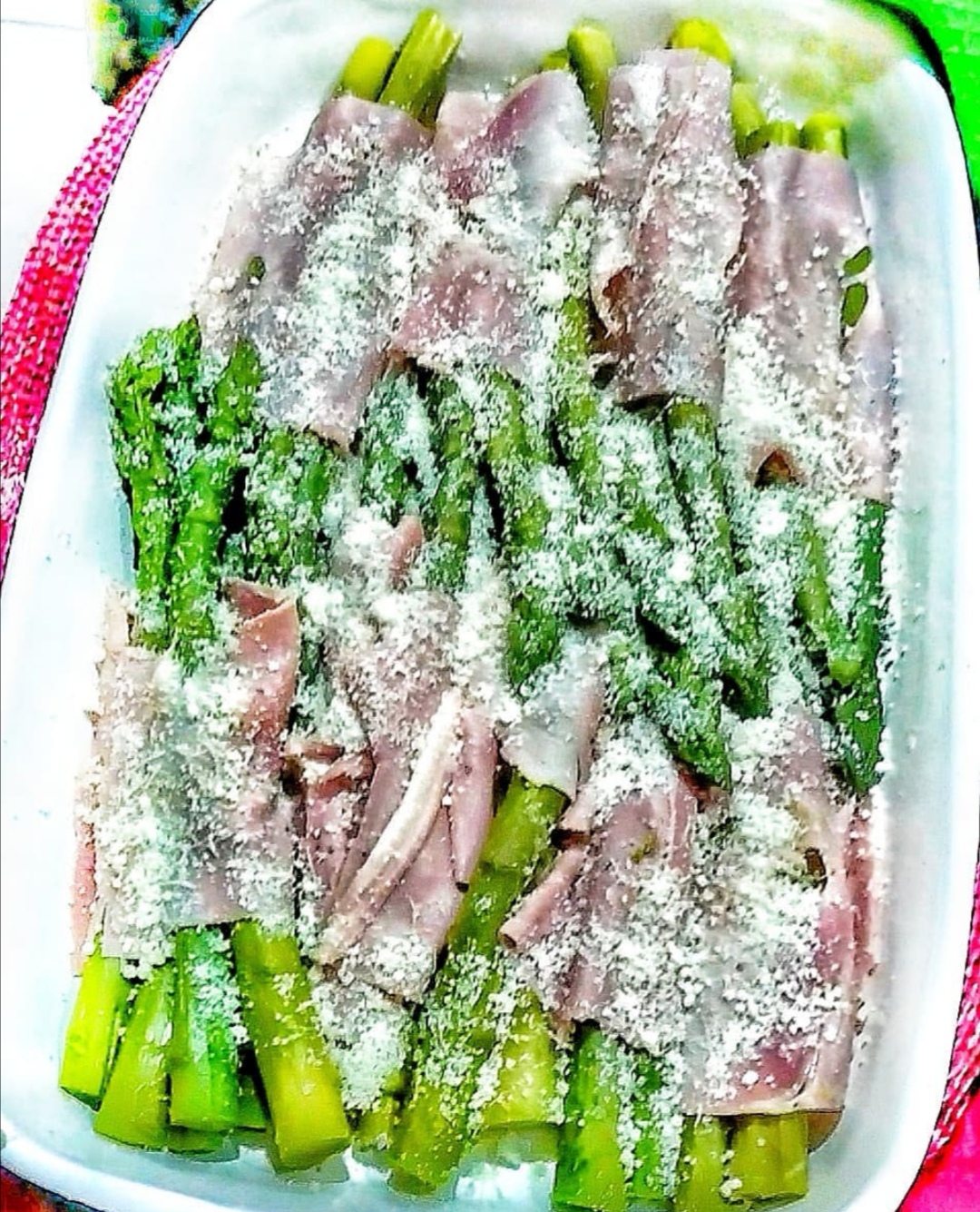 Ever tried it in the oven with ham and cheese?
Thanks morena in the kitchen for this second idea!!! Delicious!
Doses for one oven dish
20 green asparagus
10 slices of cooked ham
50/70 g grated Parmesan cheese
EVO oil to taste
Pepper
.
Procedure
First cut the hardest end piece off each asparagus stalk, wash the asparagus and then place them in a pan where they can lie flat. Fill the pan with water and put it on the heat to blanch the asparagus, also add a handful of salt. Cook for 20 minutes and then drain them. Place a slice of ham on a cutting board, place 2 asparagus on top and wrap them in the ham. Continue in this way for all the asparagus. Grease the bottom of an oven dish and place the asparagus in it, sprinkle with pepper and cover with grated Parmesan cheese. Bake at 180 degrees for 20 minutes.
Get your plates ready!
Enjoy your meal
Keep following us on the blog and on our social media!